ST. BENEDICT TOURS: APRIL 27 – May 7, 2018
MEDJUGORJE, BOSNIA-HERZEGOVINA & KRK ISLAND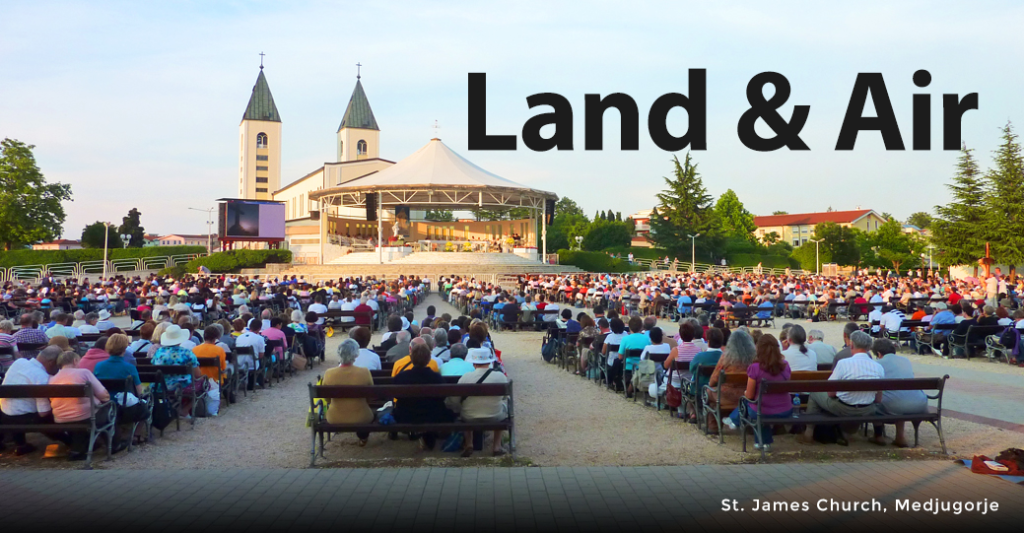 Land + Air Price: $2,700 USD
Land Only Price: $1,650 USD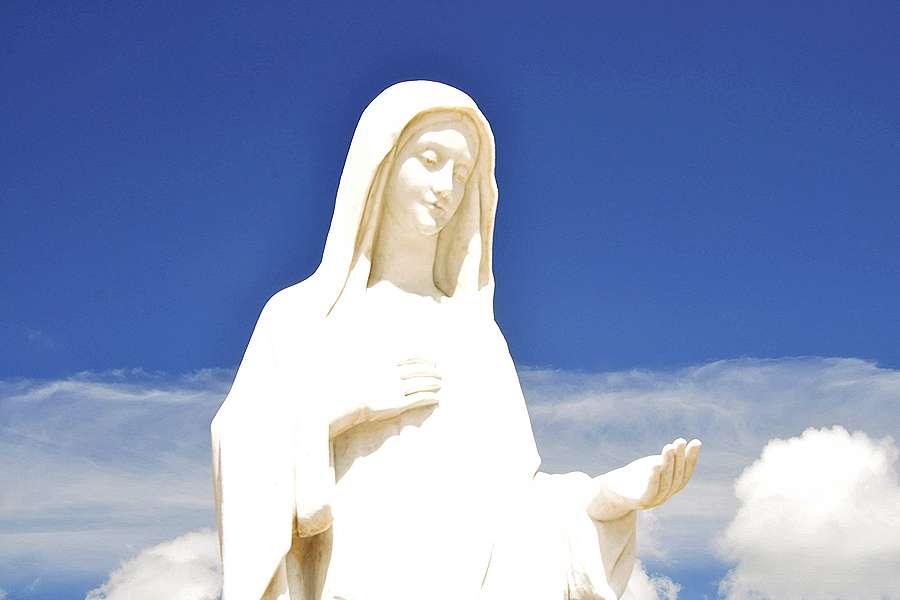 INCLUDES
Five-Day Retreat with Fr. Glenn Sudano, CFR, in Medjugorje
Three- Day Religious Conference with Fr. Zlatko Sudac on Krk Island, Croatia
Pilgrimage/Retreat Price Includes:
Roundtrip economy class airfare from Newark International Airport
All airport taxes and fuel charges
One checked luggage up to 50lbs.
Arrival and departure transfers by private motor coach to and from Medjugorje, Krk Island, and Zagreb
5 nights accommodations at a modern pension in Medjugorje
3 nights accommodations on Krk Island at Hotel Malin
1 night accommodation in Zagreb at Hotel Dubrovnik
Breakfast and dinner at the hotels as scheduled plus lunch at Hotel Malin on Saturday and Sunday
A local English Speaking Guide the entire pilgrimage
In Medjugorje, a Retreat offered by Fr. Glenn Sudano, CFR
Daily Mass and spiritual activities
Visits to local sites in Medjugorje
Pending availability, meetings with visionaries and local priests
Religious Conference offered by Fr. Zlatko Sudac on Krk Island, Croatia
---
Not Included:
Lunches and beverages
Porterage
Gratuities to guide and driver
Extras at hotels, any expenses of personal nature
Any items not specifically mentioned in the inclusions above
Optional travel insurance
MEDJUGORJE, BOSNIA-HERCEGOVINA &
KRK ISLAND
11 Day Pilgrimage/Retreat to Medjugorje
Fr. Glenn Sudano, CFR, Retreat Director
Space is limited; preference given to
Lay Associates of the Franciscan Friars of the Renewal
Parishioners of St. Stephen The First Martyr, Warwick, New York
---
ITINERARY
Day 1: Friday, April 27th….Departure From Newark
Flight from Newark International Airport to Split, Croatia. Dinner and breakfast will be served on board.
Day 2: Saturday, April 28th….Arrival in Croatia
Upon arrival at Split International Airport, after you have obtained your bags and have passed through customs, you will be greeted by a local English speaking tour guide. We will then take a 2 1/2 hour drive on a private motor coach to the beautiful, peaceful village of Medjugorje where a hot dinner will be waiting for us. Our guide will accompany us and will remain with us the entire Pilgrimage.
Day 3-6: Sunday, April 29th – Wednesday, May 2nd….Medjugorje
This Pilgrimage will be very special as Fr. Glenn Sudano, a Franciscan Friar of the Renewal, and well known spiritual director, will offer a Retreat for our pilgrims during our stay in Medjugorje. Fr. Glenn will be assisted by another CFR friar.
Fr. Glenn Sudano, CFR, is a dynamic speaker and a well-known, gifted Spiritual Director. Fr. Glenn is one of the eight founding members of the Franciscan Friars of the Renewal, a community founded in the spring of 1987. The apostolic mission of the community is to serve the materially poor, especially the destitute and homeless.
Our accommodations will be at a modern pension (double occupancy rooms with a private bath  in each room). Breakfast and dinner will be provided at the pension. For those pilgrims who would enjoy lunch, there are many lovely restaurants in the village of Medjugorje.
We will attend daily Mass (10am in English) at St. James Church. We will have the opportunity to receive the Sacrament of Reconciliation and to participate in the spiritual activities of St. James Parish, Medjugorje.
For those who are able, we will climb Apparition Hill (the site where Our Lady first appeared to the visionaries) and also climb Cross Mountain. We will visit some of the local points of interest, e.g. Mother's Village, the community of Cenacolo. Depedending on availability, we will hear talks by the visionaries and talks by local priests.
Day 7: Thursday, May 3rd….Departure for Krk Island
After breakfast we will leave Medjugorje in an air-conditioned motor coach and continue our spiritual journey to Krk Island, a large Croatian island in the northern Adriatic Sea, connected to the mainland by a bridge. The 5th-century Krk Cathedral, in the town of Krk, has a marble altar and stone Corinthian columns engraved with Christian symbols. Overlooking the sea is Frankopan Castle, with centuries-old stone passages and a bell tower. In a small bay to the east, tiny Košljun Island is home to a Franciscan monastery.There we will attend a three day religious seminar offered by Fr. Zlatko Sudac. The bus trip is 6-7 hours long. Rest breaks will be scheduled and you will be able to purchase lunch, drinks, etc. Our guide will travel with us to Krk Island. At Krk Island we will stay at Hotel Malin. Dinner will be provided at the hotel.
Day 8: Friday, May 4th….Hotel Malin
Breakfast will be served at  the hotel, after which you will be free to enjoy the day.
Hotel Malin is situated directly on the shores of the Adriatic Sea, in the town of Malinska. Dinner will be served at Hotel Malin.
The seminar will be begin Friday evening. All of the religious activities including daily Mass offered by Fr. Zlatko Sudac will take place at Hotel Malin.
Day 9: Saturday, May 5th…Religious Seminar with  Fr. Zlatko Sudac
Although Fr. Sudac has been blessed with many  gifts of the Holy Spirit, one of his greatest gifts, is the gift of preaching. During the seminar Fr. Sudac will cover a variety of religious topics, subject to the inspiration of the Holy Spirit. Ann Vucic, a native born Croatian, and a well known interpreter world wide, will interpret for Fr. Sudac. During the seminar on Saturday, all meals will be provided at Hotel Malin.
Day 10….Sunday, May 6th …..Departure to Zagreb
The seminar will conclude with Mass celebrated by Fr. Zlatko Sudac. Breakfast and lunch will be served at Hotel Malin. We will than depart for a 2 1/2 hour private motor coach ride to Zagreb. In Zagreb, we  will stay at Hotel Dubrovnik. Hotel Dubrovnik is a modern hotel located in the center of Zagreb, where you can experience Croatian culture and shopping. Dinner will be served at Hotel Dubrovnik.
Day 11…Monday, May 7th….Departure to Newark
An early departure from Hotel Dubrovnik to Split International Airport.
Lunch and snacks will be served on our return flight home.